An overhead view of Eric's People's Choice winner.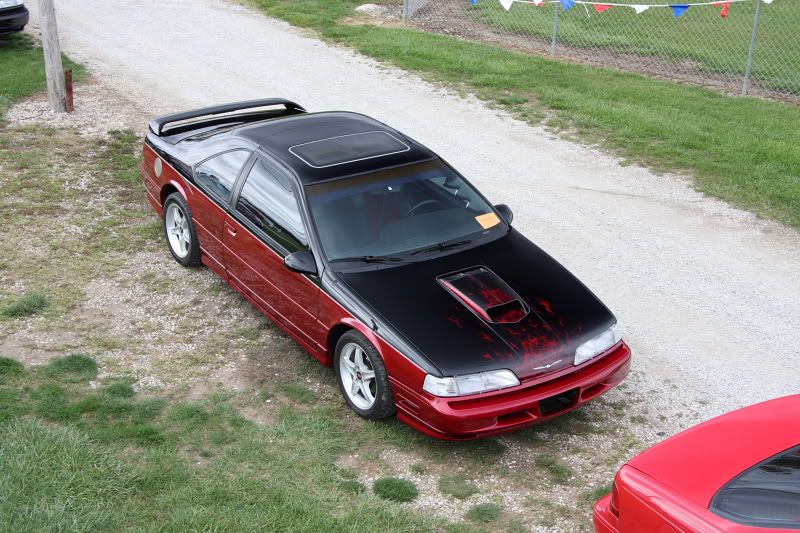 The ghost flames on Mark's car were so subtle, I actually missed them the first time I looked at the car. I had to use a polarizer filter to even get a picture; even still, I couldn't successfully get a picture of the flames on the side of the car.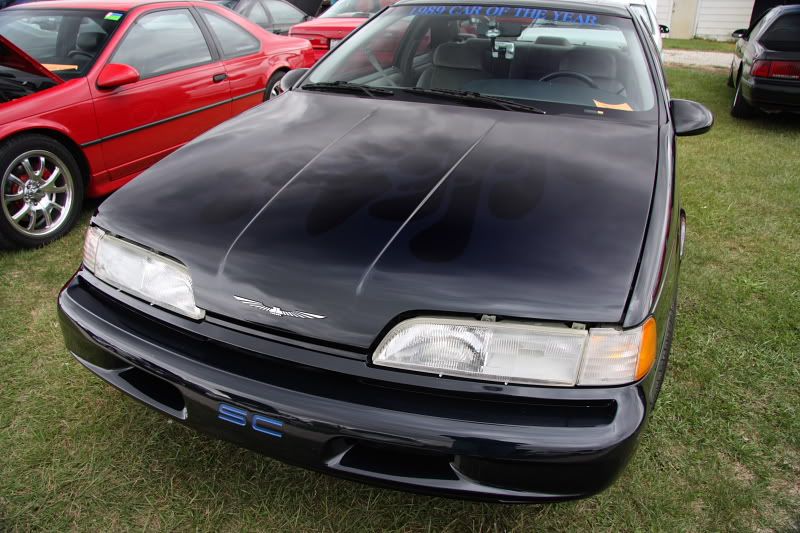 A view of the show-field from the most unstable set of bleachers that I have ever been on.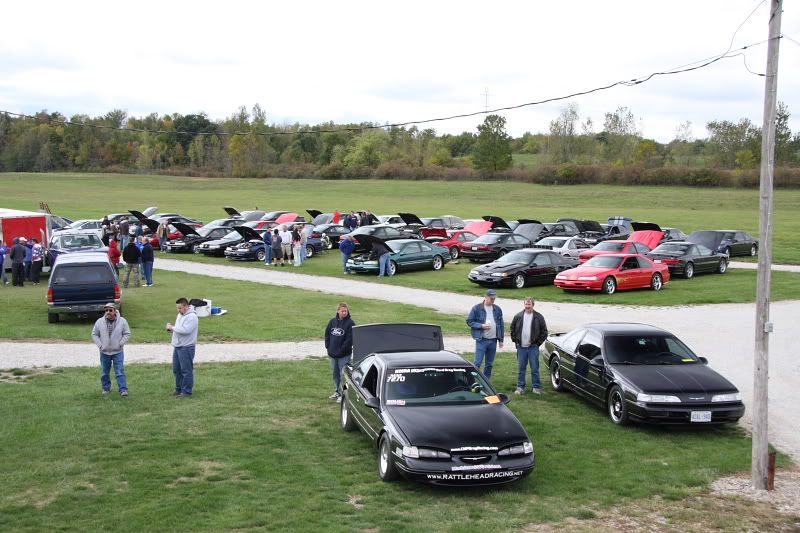 __________________
Kurt K
(e-mail)
SCCoA Member #: 443
'92 SC AOD
-- 11.521s @ 116.748mph, 2.0 AR power
. . . . . . . . . -- 13.547s @ 101.01 mph, only w/ bolt-ons
'95 SC 5spd
-- All Stock, except 17" Simmons wheels.
'90 SC 35th Anny 5spd
-- 3rd owner, 16k miles
2
'89 XR7 5spd's
-- on their way out, really!